I designed a simple way to manage web hosting for DLinfo's clients.
Client

Service provided

Release

Many companies or professionals use digital agencies services to create their website. They often find themselves helpless when the site is published online and they have to manage web hosting.
The simplified web hosting management platform allows website owners to follow the evolution of the storage used, service status, request assistance, manage billing and more, without requiring any technical knowledge in the matter.
A minimal homepage, leading to easy use.
Monitoring the status of services, the use of storage space, or accessing a database has never been easier.

A real-time access to essential information.
Thanks to our real-time notification and information system, always keep an eye on your services.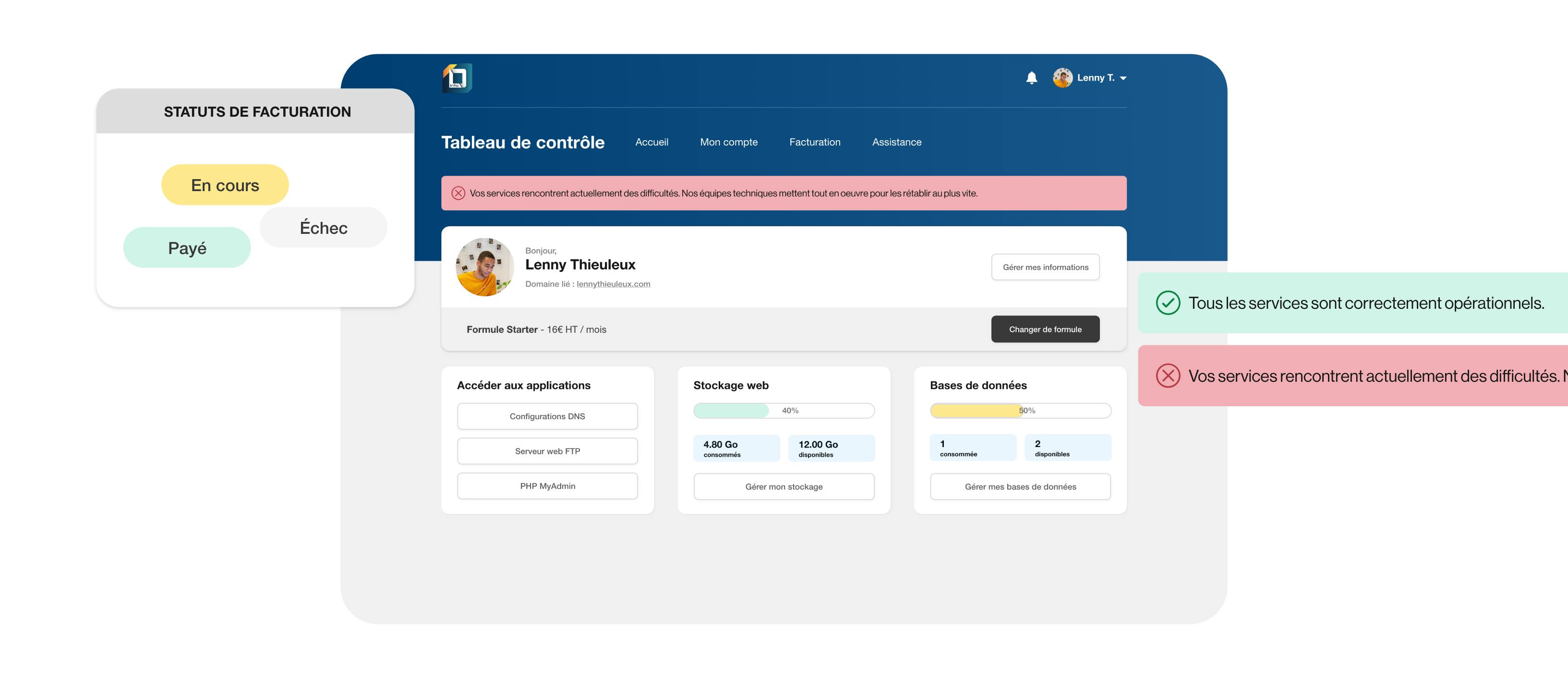 Optimised billing process.
Because your business evolves, we accompany you to simply modify your hosting plan. Choose between monthly or annual billing and add multiple payment methods to prevent fails.
And because we think about your accounting, find all your invoices in the same place.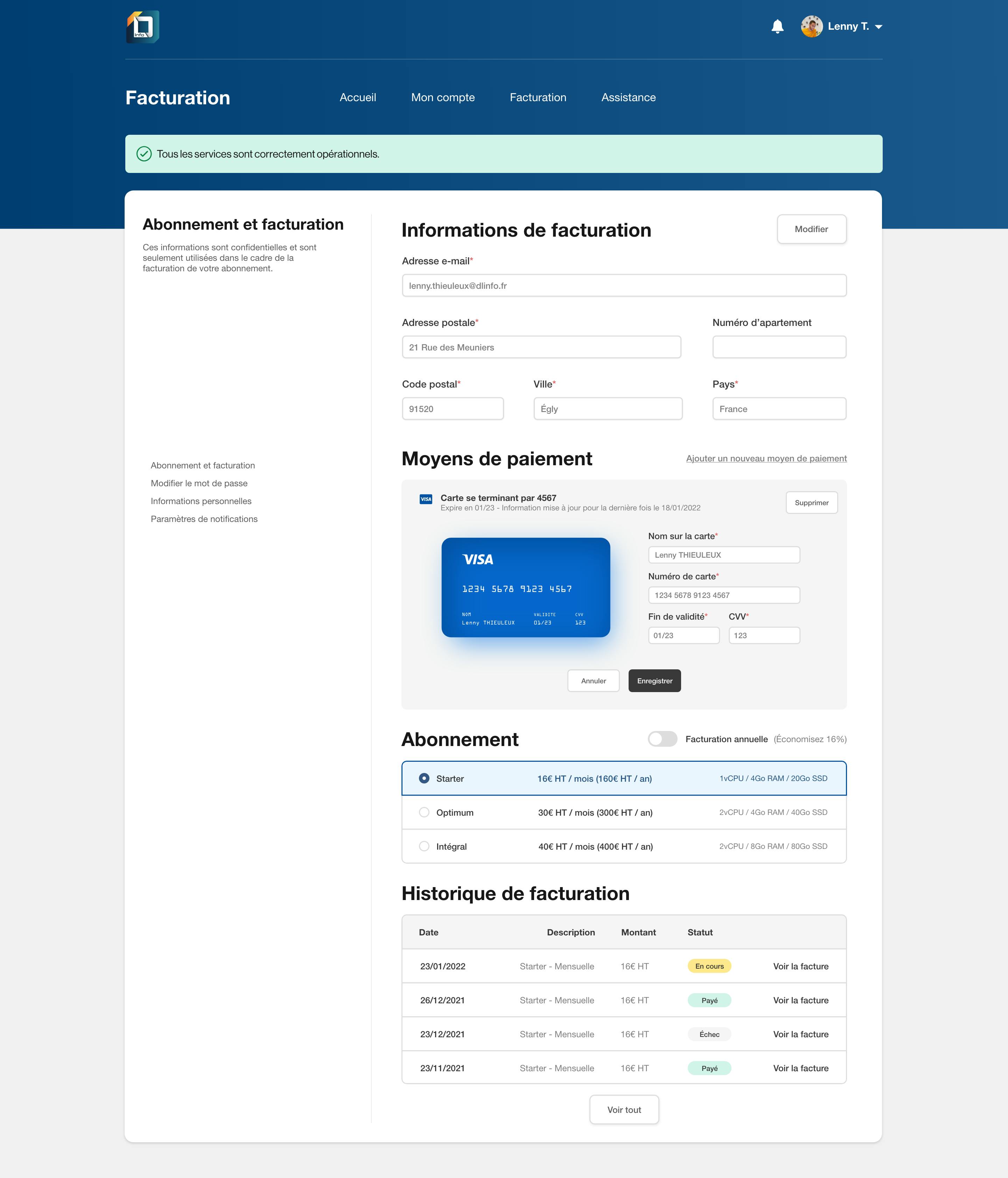 Calling on support becomes child's play.
Customer service is a pillar of the user experience, which is why we have simplified access to assistance.
Chat online with one of our advisors, ask to be called back according to your availability or find an answer to your question in our frequently asked questions.