I developed an online shop for a local business.
Client

Service provided

Release

The Poissonnerie des Belles Feuilles is a shop located in the 16th arrondissement of Paris, France.
They were looking for a solution to offer their clients a way to order and compose their own seafood plates online.
No need to queue to make an order for next weekend anymore, come when it's ready or get your order delivered to your door!
An online shop powered by Woocommerce.
When ordering online, the shop's clients are now able to visualize the products available to compose their plates and directly see the total amount of their order as they add products.
This process is much more convenient considering the prices of such products. They can now easily adjust quantities or products selected to fit their budget.
The clients can also pay online and choose to pick-up their order directly in the shop at a selected time or to get it delivered to their door.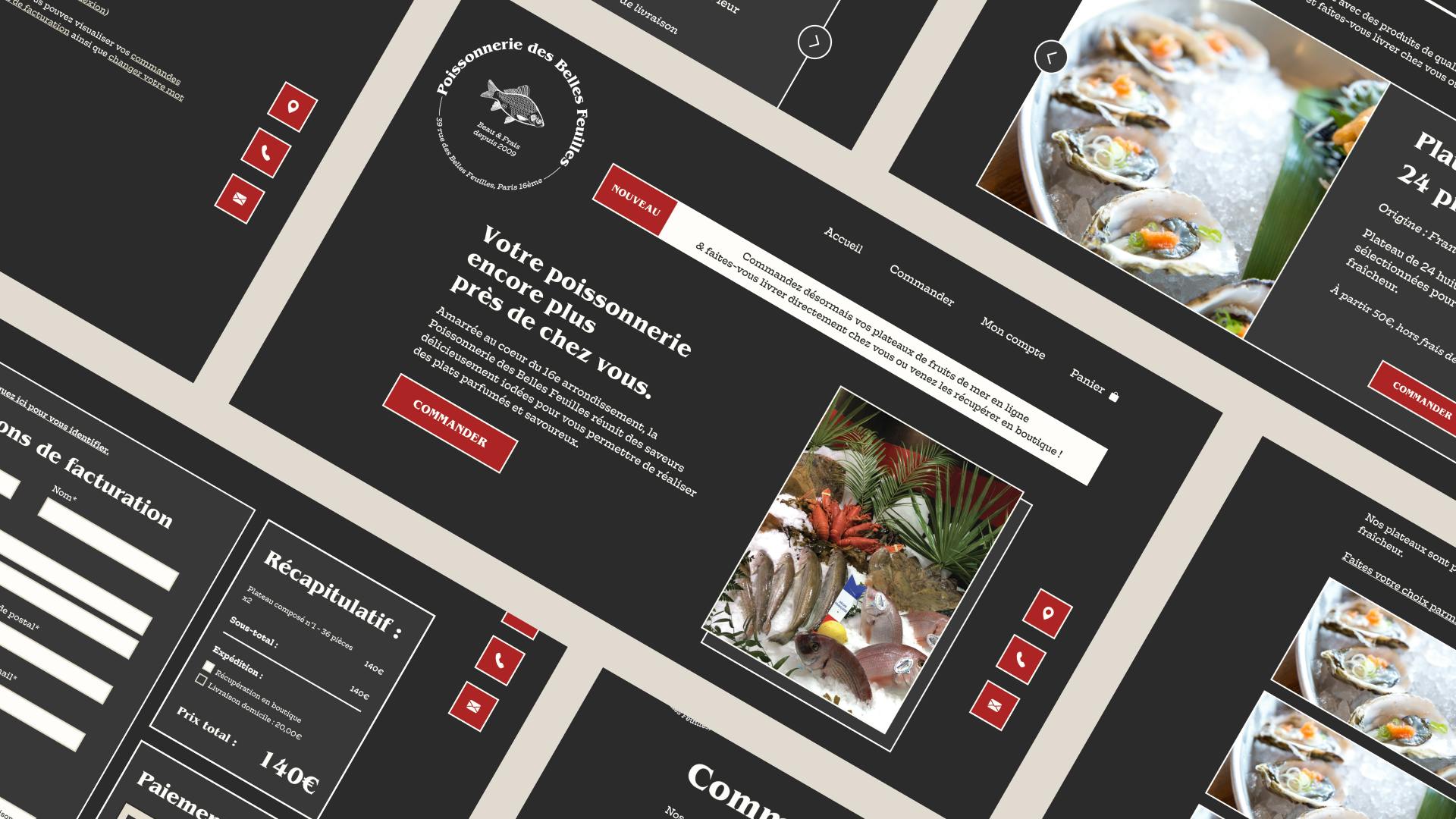 A simple way to use and navigate both for my clients and their clients.
I used the power of Woocommerce and other plugins to create an easy and highly customizable interface.
The shop owners can update their website and its information by themselves, whenever they want to.
They can manage their stock and orders as well.