I redesigned the website of a creative agency to help it scale up.
Client

Service provided

Release

DLinfo is an agency specialist in ITSM consulting since 2012. In 2021, the organization spread its business to launch a creative agency activity.
After a year in business, DLinfo wished to completely redesign its identity to focus on its expertise and services. The agency has at heart to accompany its clients in their digital and communication projects and advise them to craft the most efficient solutions.
A more modern, clearer and more efficient identity.
I took care of the holistic redesign of the graphical & brand identity.
It is intended to be more modern, clearer, and more uniform across all of the agency's means of communication.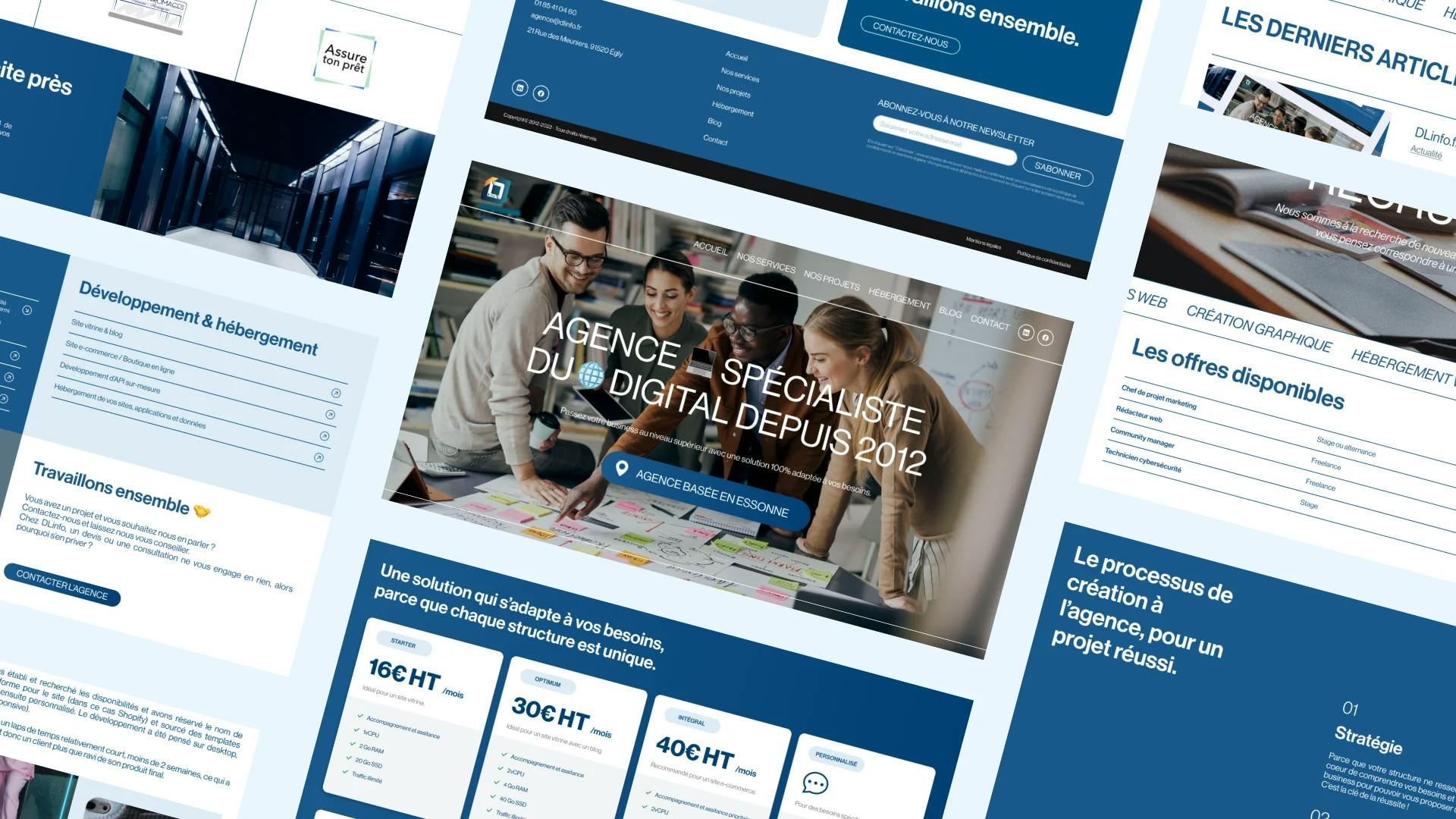 The information has been reorganized into dedicated sections.
The website's information reorganization allows the clients to find the information they are looking for in the blink of an eye, thanks to the sections dedicated to the various services, creative processes, or web hosting offers.